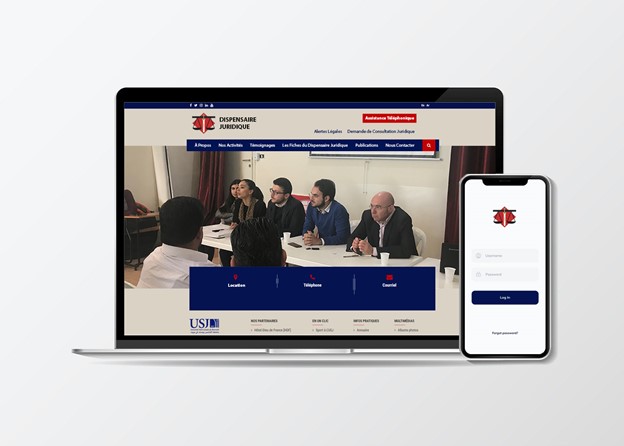 Who can benefit from our services ?
Don't have the financial resources to access a legal consultation ?
If you cannot hire a lawyer, contact the legal clinic.
How do you contact us for a legal consultation ?
You can contact the legal clinic :
By calling, by sending a text message or a whatsapp message to the helpline number: 81369736
By filling out the form using the  mobile app_________
By sending a message via the mobile app _____
How does the legal consultation process work?
As soon as contact is made, the legal clinic will schedule a telephone appointment, via the zoom application or face-to-face at the campus of the Faculty of Law and Political Science of Saint Joseph's University of Beirut. During this appointment, you will have the opportunity to explain the problem you are facing and a list of the documents necessary for a relevant advice will be communicated to you.
Once these documents have been submitted, the file will be reviewed and a date will be set for you to communicate the legal consultation and to discuss with you the results and how to follow up on the file. Please note that the legal clinic does not provide legal representation services before courts or ministries, but we will direct you to those who can provide you with assistance in this area.